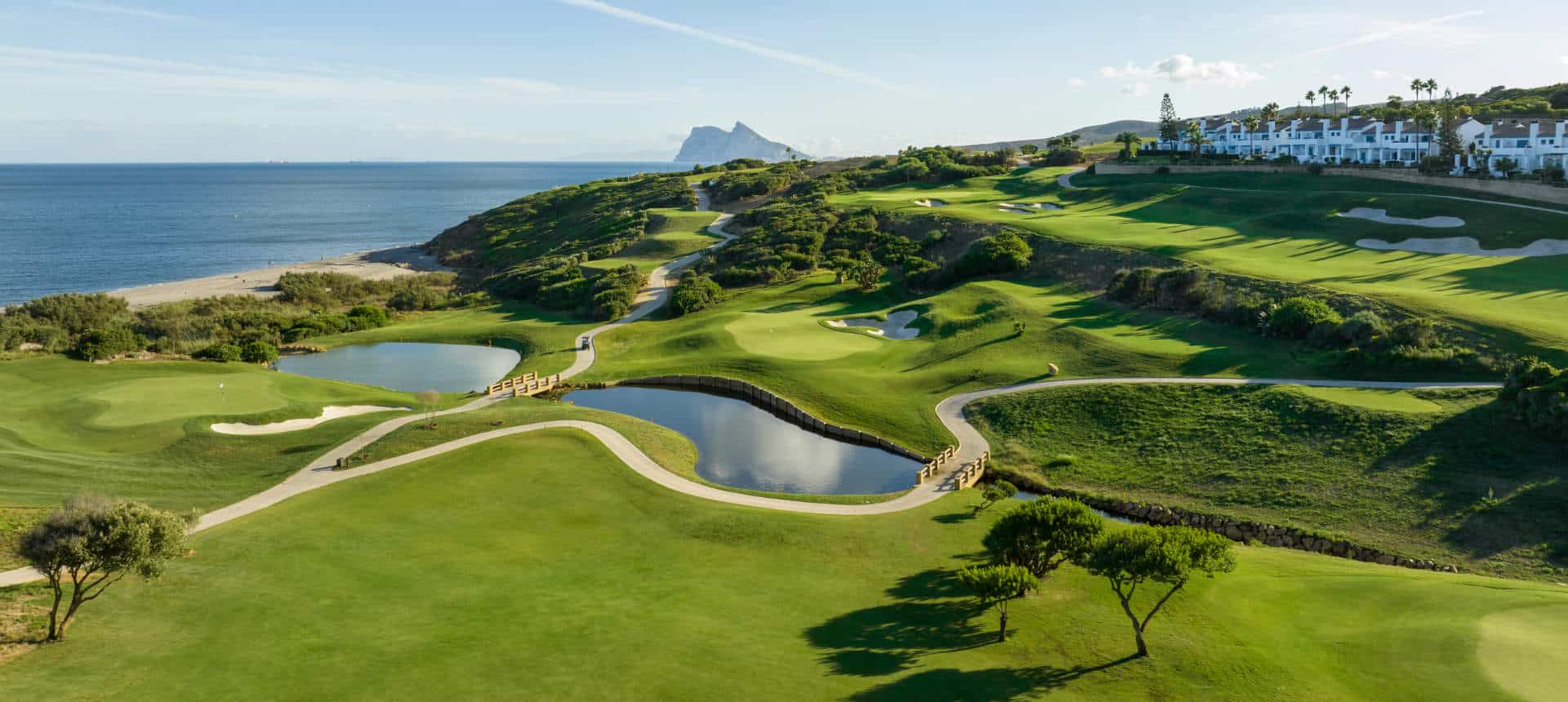 La Hacienda Links Course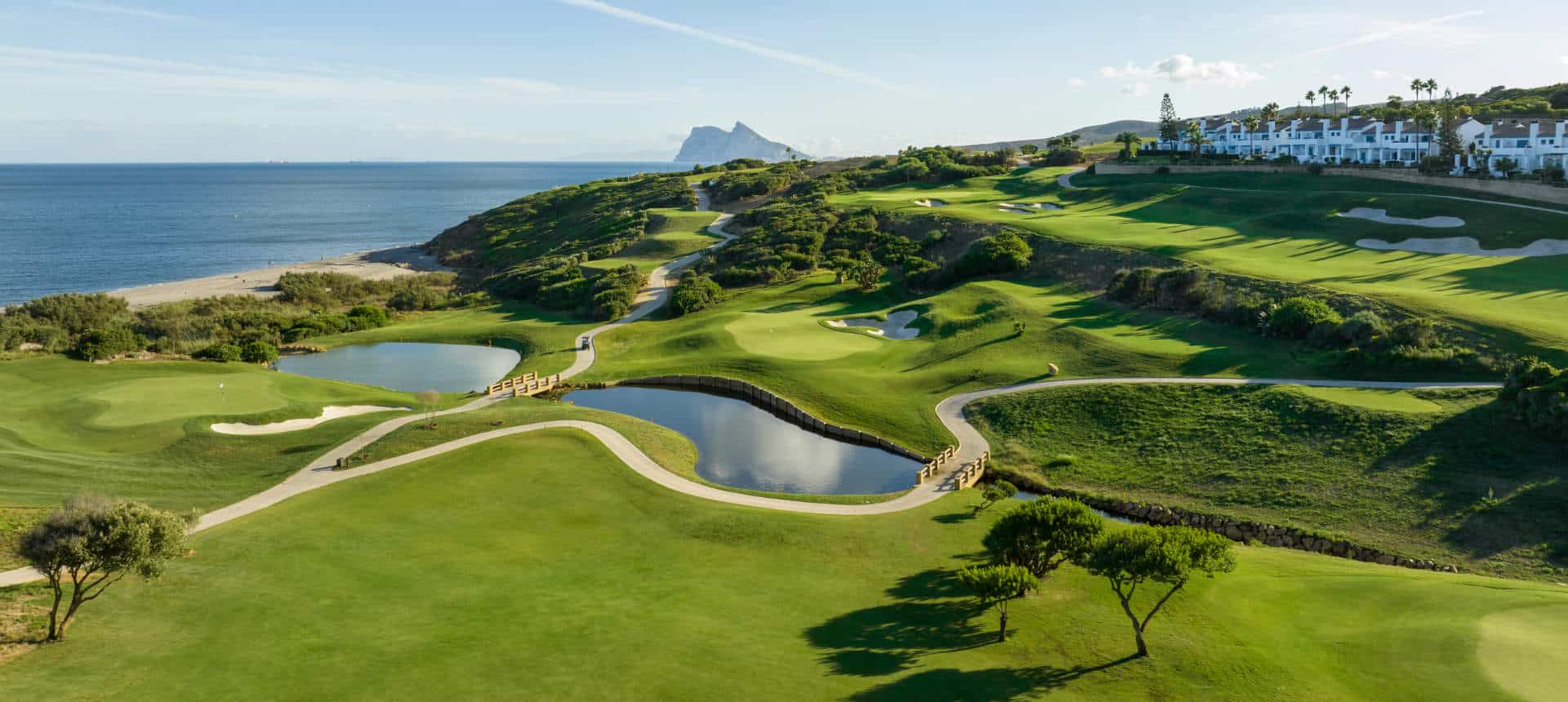 Golf course
El NUEVO Campo Links, posee una de las mejores vistas del panorama nacional, sobre el Mediterráneo, es el único campo estilo Links del sur de Europa. Cuenta con 18 hoyos par 72. Diseñado por Peter Alliss y Clive Clark, fue inaugurado en 1992.
In 2021, it was the subject of a major upgrade and renovation by acclaimed American architect Kurtis Bowman, being transformed into a modern and sustainable golf course.
The renovation of the new Links involved the remodelling of all the tees, greens complexes and bunkers, and the redesign of a series of holes – in the process, creating one of the largest putting-surface areas in Spain. It is a challenging course with unique views and, with the work that has taken place, it deserves its place among the best courses in Europe. Featuring wide fairways, double greens, large, strategically-located bunkers and gentle slopes that descend towards the sea, ending in a beautiful beach, the layout runs along almost two kilometres of stunning coastline, with a large number of holes bordering the beach.
Following its redesign, all our golfers can experience more views than ever before of our privileged position on the coast, with views of the entire Costa del Sol over the Mediterranean, Gibraltar and Africa available to be enjoyed from every green.